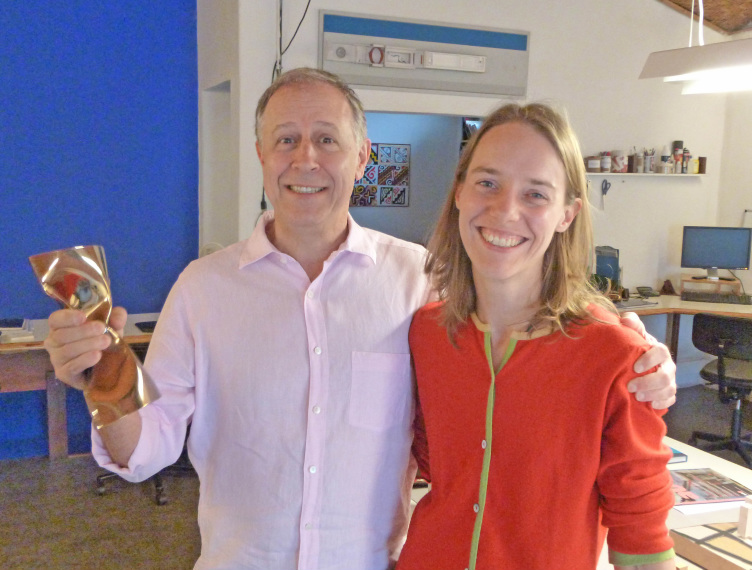 Marcelo Ferraz and Anne Dieterich of Brasil Arquitetura with the ICON trophy in their Sao Paulo office in December
The ICON Magazine Awards ceremony took place last month in the Oval Space in Bethnal Green and unexpectedly I accepted the award for Building of the Year on behalf of Brasil Arquitetura Studio, for the Praca das Artes in Sao Paulo- a great pleasure and surprise given that the other nominated buildings included Piano's The Shard, Sanaa's Louvre at Lens, and Herzog and De Meuron's Parrish Art Museum.

The building- of which most of the guests there hadn't heard- maybe was a winner because its intended transformative social role is, for once, genuine- making a historic but practically derelict site live again. And its opening up of an urban block with revived old buildings as well as some spectacular and strangely beautiful new ones is worth far greater acclaim.

I took the award to them in December and was also able to explore the Praca more fully with its architects.